Product Manager to Excillum!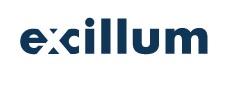 Quick facts
City:

Stockholm, Kista
Extent:

Full time
Type of work:

Recruitment
Start date:

Immediate or according to agre
Other:

Full time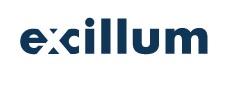 Quick facts
City:

Stockholm, Kista
Extent:

Full time
Type of work:

Recruitment
Start date:

Immediate or according to agre
Other:

Full time
Do you have questions about this job?
Johanna Sörell or a colleague in the recruitment team will gladly answer you on stn05@academicwork.se. Please specify advert-ID in your email: 15076306
The magic of physical products: you can show them, explain them, bring them with you. With the perfect mix of software, hardware and mechanics they can even push the limits of physics. But can they integrate into a factory line? Be maintainable, have a competitive Total Cost of Ownership? With the right Product Manager the answer is definitely yes. A product manager who can create and sustain world leading products, but also fit in and contribute to a humble and friendly work environment. Will it be like finding a polar bear in a snowstorm or is it you?
About the role
Excillum designs, develops, and manufactures X-ray sources with the world's highest radiance based on anodes consisting of a fast-flowing jet of liquid metal. The X-ray sources are used in a wide range of areas including quality assurance in semiconductors, electronics, and battery manufacturing. Other application areas are in the development of new medicine and research for example in biology, medicine and materials science. At Excillum you will become a part of a company with a strong development and innovation culture, where sharing knowledge, teamwork and personal growth are valued most highly. The role of Product Manager is both a new and an exhilarated contribution to Excillum staffing team, where your work will have important significance to the planned growth-journey ahead. As Product Manager you will be the first person to take on this area of responsibility and you will contribute to the forming of a brand-new team. Apart from that you will work closely with experts within other functions such as electronics, software, research, production, market, and sales. This position is placed at Excillum´s head office in Kista, where they have both development labs and production, which means you will work physically close to existing as well as coming products.
A few words from your future manager
Hi! My name is Björn and I have the pleasure of being CTO of Excillum after an 11 yearlong exciting journey with the company. Excillum started with a truly unique technology and lots of enthusiasm which over the years we have complemented with all the rest that is needed to be a successful company. The journey continues and now I look forward to a quantum step for our product management capability by the hiring of our first colleague entirely devoted to this extremely important discipline. What I love about Excillum is maybe best summarized by the impression we get from customers visiting, when they are not only amazed by our products but even more the focus and friendliness of the people they meet. I hope you want to be a part of that!
Job duties
As Excillum's first product manager, you will work with the product's life cycle in a broad perspective with everything from hard- and software, to maintenance plans and profitability. You will influence the company's direction, the status and change of existing products, as well as what new products to invest in. With the great ambition to expand to new markets as well as grow with present customers, the emergence of a new product management function and a dedicated product manager is now needed. Initially, you will mainly work with existing products and focus on how the products are to be managed and maintained, as well as setting the product requirements in dialogue with the development department. Over time the role will expand, and you will also work to identify, develop, and package new products for new markets.
You will also be in continuous dialogue with customers ranging from the manufacturing industry to research academies. Your focus will be to have a holistic view of the entire customer's organization and needs. To form that, you will interact with people from many areas such as production staff, development, sales and service.
We are looking for
As a person you should be driven and have the ability to form long term and trusting relationships both internally and externally and work both strategically and operationally with the whole product lifecycle. Additionally, we see you as being able to strongly verbalize your opinions, while being coherent towards others and value their perspectives. Since you will be the first person to mantle this position, it is crucial that you are independent and can create own initiatives regarding new ways of working or the optimization of processes within your own function as well as cross functionally in production, sales, and market.
You also have ...
A bachelor's or master's degree in engineering within a relevant area
A few years of experience from working with product management where you should have worked with both hardware and software.
Experience of interfacing with different areas such as development, market, sales or equivalent.
Very good knowledge in English
Additional information
Start: Immediate or according to agreement
Work extent: Fulltime
Location: Kista in Stockholm, Sweden
This recruitment process is conducted by Academic Work. It is a request from Excillum that all questions regarding the position are handled by Academic Work.
Contact information: Recruitment Consultant Johanna Sörell, johanna.sorell@academicwork.se
Our selection process is ongoing and the advert may close before the recruitment process is completed if we have moved forward to the screening or interview phase.
Client information