Platform Integration Specialist to SEB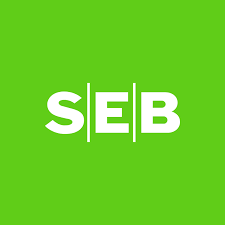 Quick facts
City:

Stockholm, Solna
Extent:

Full time, 8-17
Type of work:

Recruitment
Job Category:

Unix & Linux Technician
Start date:

According to agreement
Other:

Fulltime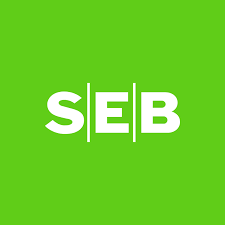 Quick facts
City:

Stockholm, Solna
Extent:

Full time, 8-17
Type of work:

Recruitment
Job Category:

Unix & Linux Technician
Start date:

According to agreement
Other:

Fulltime
Do you have questions about this job?
SEB is now looking for a new employee to strengthen their MQ Platform specialist team.
About the role
As a Platform Integration Specialist, you will participate in SEB: s automation journey, development of new and enhanced features within the area as well as working with maintaining existing setups. SEB is at the forefront and currently in the process of implementing the latest high availability software for MQ Messaging – RDQM. You are very welcome to participate in this exciting journey.
You will be a part of around 40 specialists at the Centre of Excellence for Integration in SEB. Your colleagues are stationed in Stockholm and Vilnius, your team consists of 4 Platform Integration Specialists.
Job duties
Set up MQ-flows and message queue administration

Act as a speaking partner in projects within Development, DevOps and migration projects

Incident & certificate handling and other technical investigations

Automatization and scripting

Act as a stakeholder to other technicians
We are looking for
To succeed and thrive in this position, you need knowledge in some of the following areas:
Scripting and automation
MQ, administration and/or development
Certificate handling
Networking
Linux/Unix and Windows experience
Further requirements:
You should like to work in an agile team, and you need to be fluent in English since you work in an international team
Attach your CV and a personal letter describing yourself and how you can contribute to SEB/department
Other information
Start: According to agreement

Work extent: Fulltime

Location: Stockholm, Solna

Contact information: This recruitment process is conducted by Academic Work. It is a request from SEB that all questions regarding the position is handled by Academic Work
Our selection process is continuous, and the advert may close before the recruitment process is completed if we have moved forward to the screening or interview phase.
Client information
SEB is a leading Nordic financial services group, founded in 1856, guided by a strong belief that entrepreneurial minds and innovative companies are key in creating a better world. SEB is here to help them achieve their aspirations and succeed through good times and bad. Learn more about working at SEB https://sebgroup.com/career