Part time Graphic Designer to AmpTrack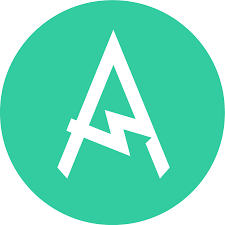 Quick facts
City:

Stockholm
Extent:

Part time
Type of work:

Temp job
Start date:

January
Other:

Part time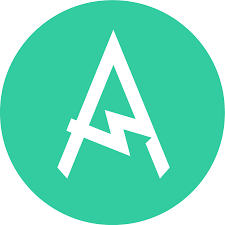 Quick facts
City:

Stockholm
Extent:

Part time
Type of work:

Temp job
Start date:

January
Other:

Part time
Do you have questions about this job?
Jenny Sundström or a colleague in the recruitment team will gladly answer you on stw01@academicwork.se. Please specify advert-ID in your email: 15086442
Are you a creative, music interested student who loves webdesign and branding? Would you like to work fully remote on a project to update AmpTracks graphic profile and website? You might be who we are looking for! Submit your application today.
About the role
Amptrack Technologies is a team of dedicated developers, inspired creators and do-ers who want to introduce everyone to the enjoyment and possibilities of creating music while pushing the limits of music making on web.
We are now looking for a student who wants to work part time rebranding and develop the Amped Studio website. Amped Studio is an online music making app, wich is in need of a makeover and some next level design! We believe we are ready for this challenge, and I hope you will join us on the journey and together we can grow and create something special.
As a consultant for Academic Work, we offer great opportunities for you to grow professionally, build your network and create valuable contacts for the future. Read more about our offer.
Job duties
Rebrand AmpTracks website and the Amped Studio platform
Develop illustrations, logos and other designs using relevant software
Ensure final graphics and layouts are visually appealing and on-brand
Maintain, care for and develop our visual identity
Collaborate and contribute with proactive and creative ideas to elevate the brand in new ways
We are looking for
You are currently studying Graphic Design, Webdesgin, UX/UI or other similar education
You have access to your own computer and all the programs needed for this type of task
Experience with Adobe Photoshop and Illustrator is a must, knowledge of Figma is a plus
Experience of layouts, typography, colour, and other graphic design fundamentals
Proven graphic designing experience and a keen eye for aesthetics and details
Clear communication skills, fluency in English is required
A strong portfolio of illustrations or other graphics
As a person, we believe that you are curios and like to learn new techniques and to help and share knowledge with others. We believe you are flexible, self-directed and motivated by results.
To apply for this position, we require that you send us your portfolio as well as your CV and personal letter.
Other information
Start: January
Work extend: Part time
Location: The job is 100 % remote, but you need to be located in Sweden
This recruitment process is conducted by Academic Work. It is a request from our client that all questions regarding the position is handled by Academic Work. Our selection process is continuous and the advert may close before the recruitment process is completed if we have moved forward to the screening or interview phase.
Client information
Amptrack Technologies AB is a music tech company based in Stockholm, Sweden that develops cutting edge music creation software for the web, desktop and mobile. The Amptrack team is comprised of a collection of experienced and creative talents that are focused on making a major impact on the future of digital music making and music tech.