Marketing Technology Lead to SAS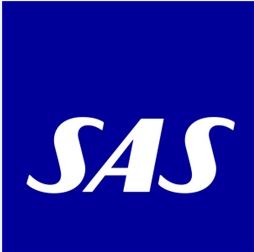 Quick facts
City:

Stockholm, Frösunda
Extent:

Full time
Type of work:

Recruitment
Start date:

Immediately
Other:

Long term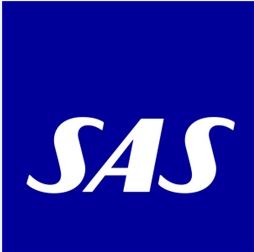 Quick facts
City:

Stockholm, Frösunda
Extent:

Full time
Type of work:

Recruitment
Start date:

Immediately
Other:

Long term
Do you have questions about this job?
Matilda Rönnquist or a colleague in the recruitment team will gladly answer you on stn10@academicwork.se. Please specify advert-ID in your email: 15074374
In this role you will work for SAS and the Customer Analytics team. They are responsible for maintaining and optimizing SAS marketing tech and data setup. As Marketing Technology Lead you will ensure that SAS is always at the forefront of digital marketing. By doing so you create the foundation for a more personalized, relevant and automated marketing. Look no further, welcome to SAS!
About the role
As Marketing Technology Lead you will be responsible for all of SAS efforts related to attribution, measurements and marketing technology. You will be responsible for forming the foundation for SAS digital marketing setup, as well as ensuring that the setup is always running as smooth and optimized as possible. The role covers a broad spectrum of tasks. Some of these tasks are very practical and some are more strategical.
Responsible for marketing measurements, such as Marketing Mix Modelling (MMM) and attribution, including providing actionable insights to be used for marketing efficiency optimization
Create, manage and continuously ensure that all digital marketing activities are measurable, and can be followed up on. At the same time make sure, that that all marketing data is accessible through dashboardsWork closely with marketing partners, Facebook and Google to understand best practices in this area and to anticipate any future platform changes
At SAS, there are great development opportunities and depending on what you think is interesting, there is an opportunity to take on other roles or responsibilities in the future.
Benefits of working with SAS include attractive travel possibilities, free gym access and a good pension scheme. They offer extensive opportunities for professional development in an international fast-paced working environment. SAS is dedicated to the continuous development of its employees. Frösundavik is a great place to work. There is a gym, restaurant, café and a variety of services to make your life easier. It's located in a green area of Solna and close to Hagaparken and Brunnsviken. There's a non-stop bus connection from the Central Station to Frösunda, commuter trains to/from Solna Station, and a good network of cycle paths.
Job duties
Except for the job duties above, your main tasks will include:
Collaborate with media specialists to maintain and develop our customer measurement framework
Audience management & channel orchestration for digital marketing channels to ensure that SAS' travelers are met with the most relevant offer, no matter what channel they meet SAS in, thereby securing a single view of the traveler across platforms and channels
Implement, operate and continuously optimize the technology operation used for SAS' digital marketing
Translate marketing's business goals to technical solutions
Own the marketing tech stack and explore new technology which can be used to constantly improve the efficiency and performance of SAS' digital marketing
Make sure that all parts of SAS' marketing tech stack is running as optimal as possible by using detailed knowledge of all the platforms and secure that new technology fits well into current tech stack
We are looking for
MSc/BSc in Computer Science, Engineering, or other relevant fields
An understanding of the digital marketing landscape – both from a marketing and technical point of view
Experience with digital media buying
Understanding and knowledge of how to build, operate and maintain technology used by digital marketing (eg Google Analytics, GTM, DV360, SA360)
Meritorius:
Interest in Python, Node.js, PHP, SQL, JavaScript, HTML
Interest in working with cloud functions and RESTful APIs
Experience from working with analysis preferably in a digital media context
Language skills in any of the Scandinavian languages is highly meritorius
As a person we believe that you have a business-driven mindset. You are result-oriented, dedicated, reliable in delivery and have an ability to independently run and lead projects. Furthermore, you have a high analytical ability and deep understanding of web, marketing and advertising technology.
Availability: Asap
Work Extent: Full-time, long term
Workplace: From SAS main office in Frösundavik, Stockholm
The recruitment process is handled by Academic Work and our customer's wish are that all questions concerning the recruitment process are handled by Academic Work. We go through the selection on an ongoing basis and the process can be shut down before the position is filled if we have moved on to the selection and interview phase.
Client information