Logistics Coordinator to teenage engineering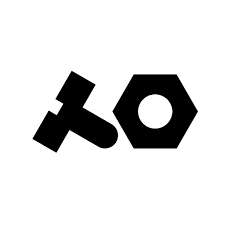 Quick facts
City:

Stockholm, Hammarby Sjöstad
Extent:

Full time
Type of work:

Recruitment
Start date:

As soon as possible
Other:

Full time, 8-17:00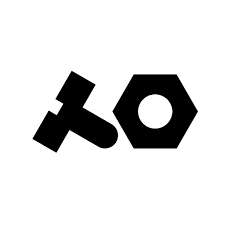 Quick facts
City:

Stockholm, Hammarby Sjöstad
Extent:

Full time
Type of work:

Recruitment
Start date:

As soon as possible
Other:

Full time, 8-17:00
Do you have questions about this job?
You now have the chance to become a part of the innovative, cutting-edge company teenage engineering, in the role of Logistics Coordinator. If you enjoy working in an international environment in a role where your commitment and drive is highly valued- then this might be the right role for you. Apply for this position today as we apply ongoing selection!
About the role
teenage engineering is a Swedish consumer electronics company that develops highly acclaimed products for people who love sound, music and design. They have products that belong to MoMA New York's permanent collection and have been praised by musicians worldwide. Their products include electronics and synthesizers and have been well received for their aesthetic value as well as their innovative user interfaces. teenage engineering is a design and development-driven company that does everything in-house. All development is done from the ground up with no compromise on detail.
Currently teenage engineering has about 50 employees and they are now looking for a new member to their supply chain team. Your closest manger will be teenage engineerings head of supply chain. You will be introduced into a welcoming environment and offered training and support from your colleagues.
You are offered:
An attractive wellness allowance
A varied role with a lot of responsibility
The opportunity to develop on a personal and professional level
Job duties
As a Logistic Coordinator at teenage engineering you will monitor activities at the warehouse and factory level. You will have daily contact with internal parties such as finance, sourching and sales, as well as external parties including suppliers, factories, forwarders and warehouses. Your job duties include but are not limited to:
point of contact internally for all shipments
creating & managing shipments & ASNs from warehouse and suppliers
be responsible for customs clearance & documentation
purchase order creation and control in EPR system
ERP control & SKU input
rate & quote negotiation
teenange engineering is looking for someone who is organized and enjoys working with data. Since you will have a lot of daily contacts, both internally and externally, strong communication skills are important. To succeed in this role, you need to be an optimizer and initiative taker with a positive outlook towards challenging situations.
We are looking for
you who has a higher education within a relevant subject such as business administration, supply chain, logistics, purchasing etc.
1+ year(s) of experience in a similar role where you have gotten an understanding of order and logistics flow
fluency in written and verbal English
experienced in excel and google doc
It is considered a merit if you have experience with Centra ERP.
In order to both succeed and thrive in the role, it is important that you are:
Innovative
Structured
Quality-oriented
Self-sufficient
Other information
Start: As soon as possible
Extent: Full time, 8-17:00
Location: Stockholm, hammarby sjöstad
This recruitment process is conducted by Academic Work. It is a request from our client that all questions regarding the position is handled byAcademic Work.
Our selection process is continuous and the advert may close before the recruitment process is completed if we have moved forward to the screening or interview phase.
Client information
Read more about teenage engineering here!