IT Project Coordinator & Support to Happy Socks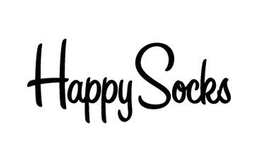 Snabbfakta
Stad:

Stockholm
Omfattning:

Heltid, 40 hours/week
Typ av uppdrag:

Konsultuppdrag, Fulltime
Jobbkategori:

Projektkoordinator (IT)
Startdatum:

May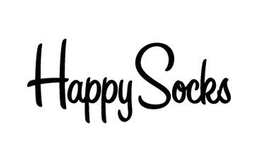 Snabbfakta
Stad:

Stockholm
Omfattning:

Heltid, 40 hours/week
Typ av uppdrag:

Konsultuppdrag, Fulltime
Jobbkategori:

Projektkoordinator (IT)
Startdatum:

May
Happy Socks mission is to spread happiness everywhere and you only need to spend a few minutes with them to realize how seriously they take it! In fact, their fun and positive approach is probably the reason why they have seen such amazing growth over the past couple of years. We are now looking for Happy Socks new IT Project Coordinator & Support to their office in central Stockholm. Happy Socks are also preparing for their upcoming office move and want you to be the one making sure all IT-related areas are covered, ready and within budget as well as in place on time! Are you up for your next challenge? Don't hesitate to apply right away!
Om tjänsten
Academic Work is on behalf of our client Happy Socks looking for an IT Project Coordinator & Support, with a hands-on approach and experience, to work with them for a few months with both coordinating smaller projects within IT as well as general support. Your role will be to support their growing organization when it comes to network, clients and day to day IT-related issues and areas.
Happy Socks are moving offices in 2019. As IT Project Coordinator & Support you are responsible for coordinating this process from an IT perspective and ensure that all employees have the technical devices that they need. It's high and low, here and there, and this means that you are probably the kind of person who enjoys it when one day is not like the other, and you don't sit around waiting for someone to tell you what to do. We think that you are driven by giving the best possible service to your colleagues and keeping all things in great order!
This is a consultant assignment. Academic Work will be your employer and you will work as a consultant at Happy Socks. The assignment will be full time with a period of 5 months, with the possibility of extension given that all parties are satisfied with the cooperation.
Arbetsuppgifter
As an IT Project Coordinator & Support your role will be to support their growing organization when it comes to network, clients and day to day IT-related issues and areas.
For example, you will:
Project Coordinating the IT-related areas for their upcoming office move

Provide a well-functioning and cost-effective general IT-support for all employees at Happy Socks

Support the IT-team in the development of the IT-infrastructure at Happy Socks (security, network, file server, email etc.)
The position suits you if you have experience of working in projects. We think that you like coordinating and that you are self-propelled in your way of working.
Vi söker dig som
Someone with a few years of experience in general IT-support and have been responsible for IT projects in different sizes in fast-paced organization

You with a previous experience of coordinating and planning IT for a new office location (approx. 130 employees)

You that have previous experience and knowledge in office network setups

Someone who is fluent in English, both spoken and written
As a person, you are positive, service minded, show commitment and do what it takes to achieve your goals. You are also a flexible team player with a "get it done" attitude. You are structured and can plan, organize and prioritize your work effectively.
Other information
Start: May
Work extent: Full-time
Location: Valhallavägen, Stockholm
Contact information: Karin Börjesson, karin.borjesson@academicwork.se
This recruitment process is conducted by Academic Work. The request from Happy Socks is that all questions regarding the position is handled by [Academic Work](mailto:sts04 @academicwork.com)
Apply by pressing the "Apply here" button below. Our selection process is continuous and the advert may close before the recruitment process is completed if we have moved forward to the screening or interview phase.
We do not handle applications through e-mail, but if you have questions about the position you are welcome to email us at sts04@academicwork.com and we will answer during office hours. Please write the advert title in the subject and paste the advert link in the mail. For general considerations about your applications/our recruitment process, we are often available in our chat function on our web during weekdays. Feel free to contact us there!
ABOUT US
Academic Work is Home of the young professionals. This means that most of our jobs are relevant for you who are studying at university or has completed your studies and are in the beginning of your career. You can work as a consultant on a specific assignment, be recruited directly by one of our clients through our recruitment service or start you career by working internally at any of our Academic Work offices. Find more information on our website [www.academicwork.com http://www.academicwork.com)