HR-assistant to Fatshark!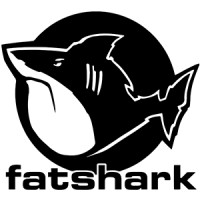 Quick facts
City:

Stockholm, Södermalm
Extent:

Part time
Type of work:

Temp job
Start date:

As soon as possible
Other:

Part time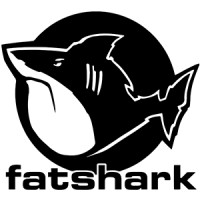 Quick facts
City:

Stockholm, Södermalm
Extent:

Part time
Type of work:

Temp job
Start date:

As soon as possible
Other:

Part time
Do you have questions about this job?
Vianne Caroan or a colleague in the recruitment team will gladly answer you on sts05@academicwork.se. Please specify advert-ID in your email: 15084240
Are you a social butterfly with great organizational skills who wants to gain experience beside your studies? Would you like to work along side a company within game development? And are you currently studying HR? If so you might be who we are looking for! Apply for the role today because we have a continuous selection!
About the role
We wish to employ an HR assistant with great administrative and communication skills. Your main responsibility will be to provide administrative support to the current HR Manager. We are looking for someone who can commmunicate, take fedback well and be a good team player. Are you ready for a fun challenge? In this role, you will be given the space to try different ideas and ways to deliver. We are looking for someone who is fearless in the sense that you dare to make mistakes. Become our next colleague by applying your application today!
What we offer you:
A playful, friendly and inclusive work place
Opportunities for personal growth with varied projects, experienced co-workers and recurring hack weeks
Office located in central Stockholm
Possibility to work remote
An engaged Consultant Manager who will support you, along side your career
As a consultant for Academic Work, we offer great opportunities for you to grow professionally, build your network and create valuable contacts for the future.
Job duties
The role as a HR-assistant will include a variety of tasks such as recruitment, administration tasks and assisting HR projects. Your job duties will be:
Support and assist the current HR Manager
Assist where needed, for example with different recuritment processes, admin jobs and assorted HR tasks
Source and find talent from different plattforms (LinkedIn)
We are looking for
Someone who's currently studying a HR-related degree (minimum first year of studies completed)
Someone who is fluent in both Swedish and English
Extra awesome if you have…
An interest and understanding of the gaming industry
Previous work experience from similar roles within recruitment or HR
Knowledge of how to source talents from various social platforms
Other information
Start: As soon as possible
Extent: Part time, 2-3 days/week
Location: Södermalm, Stockholm
We go through the selection on an ongoing basis and the advertisement can be closed before the position is filled if we have moved on to the selection and interview phase.
Client information
Fatshark
We are a critically acclaimed Swedish game development studio with about 180 experienced and skilled employees. We are most well-known for developing the Warhammer: Vermintide franchise, but have also helped develop a number of AAA titles and will soon be launching the highly anticipated game Warhammer 40,000: Darktide.
We have grown quite a bit over the last few years and are almost two-hundred "Sharks" now, but we still embrace the same values that we started with and still think of ourselves like one big family with fun at the center. Come into our world, a world known for our crazy internally designed socks, hackweeks, and Friday afternoons for studio-wide "social play" time. It all adds up to an approachable, fun, passion-driven yet communal environment for us to work in.