Global Supply Chain Planner to Nynas i Stockholm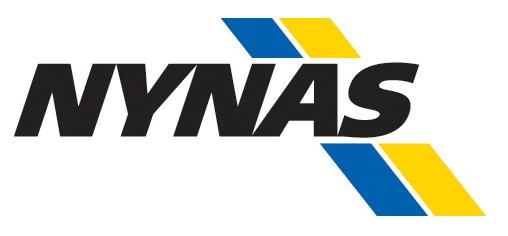 Quick facts
City:

Stockholm, Johanneshov
Extent:

Full time, 8-17, flexible working hours
Type of work:

Recruitment
Job Category:

Supply Chain Manager
Start date:

According to agreement
Other:

Fulltime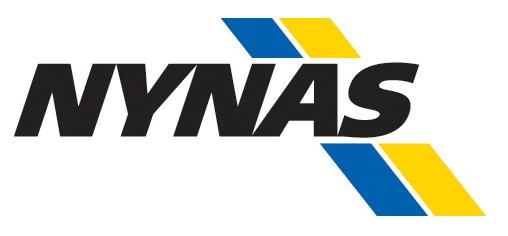 Quick facts
City:

Stockholm, Johanneshov
Extent:

Full time, 8-17, flexible working hours
Type of work:

Recruitment
Job Category:

Supply Chain Manager
Start date:

According to agreement
Other:

Fulltime
Do you have questions about this job?
Veronica Zetterström or a colleague in the recruitment team will gladly answer you on stw07@academicwork.se. Please specify advert-ID in your email: 15043698
Are you in the beginning of your career and is looking for an opportunity to quickly develop within Supply Chain and logistics? Nynas is a different kind of oil company, now looking for a Global Supply Chain Planner with the right mindset to take on a challenge. Do you want to work in a inspiring logistics department at the core of a company where Dedication, Cooperation and Proactivity are rewarded? Don't hesitate, apply now!
About the role
Nynas is a specialist oil company. Their focus is on the many applications that oil is used for when it is not consumed as fuel. Working together with their customers, they tap into the full potential of oil to help create valuable applications for end-users and society. Wherever you look, you will see products and services made – or made possible by – Nynas' naphthenic oils and bitumen. They have made it their business to unlock oil's potential and provide value to their customers around the world.
Nynas is constantly evolving and is therefore looking to expand the Global Planning Department in Stockholm with a Global Supply Chain Planner. To thrive in this role, you need to be a solution-oriented and an unpretentious doer who moves easily across all levels of an organization. You are curious and forward thinking and love to turn numbers into insights. As a Global Supply Chain Planner your main responsibility will be to plan the activities of the Nynas Group through the optimization of the supply chain. You will report directly to the Manager of Global Planning.
You are offered
A fantastic opportunity to become part of an oil company that has been in the industry for 90 years. You will work with dedicated colleagues from all around the world and get the chance to work in an international and dynamic environment with many contact areas.
A challenging position that provides a unique opportunity to influence Nynas strategic planning in a department where they are open to your analytic new way's of thinking.
A role that puts you right in the center of the company's supply chain management and strategic planning. This position is a valuable steppingstone and will provide you with the necessary knowledge to further develop and grow within the Nynas Group.
Job duties
As Global Supply Chain Planner your focus will lie on crude selection, refinery processing, supply sourcing, and logistics management. You will, among others work in close cooperation with refinery planners, business area managers, supply chain planners and sales teams, which requires you to have good social skills and an interest to build, maintain and develop internal relations.
As Global Supply Chain Planner you will also, among other assignments:
Prepare and communicate the Nynas Groups' monthly Global Supply Plan and material balance for the Budget
Together with the business prepare and analyze the long-term strategic plan.
Undertake projects and drive case studies to evaluate the economic benefits of business scenarios.
Present follow-ups and optimisation potentials in the Management review meetings
Utilize and develop optimisation tools and other valuation models.
We are looking for
We believe you hold an MSc in in the field of logistics, economics or engineering combined with demonstrated skills in business planning and/or strategy planning and execution. You might come directly from school, but we believe you have practiced and polished your skills during relevant internships or summer jobs. As Nynas operates in a truly global setting, you need to be fluent in English. Excellent written and verbal communication skills are required to succeed in this role.
We're truly interested in your personality; characterized by being a self-reliant team player with an ambitious mindset, who has a solutions-oriented and analytical approach. You like to balance independent work and personal drive and you are good at taking initiatives and deliver results. You have excellent stakeholder management and communication skills and know how to interact with stakeholders with different backgrounds and opinions. Furthermore, you have strong self-awareness, leading you to develop yourself and seek continuous feedback.
We will as a first step in this process send out tests as a first selection in the process where you need to pass the level of the tests to be able to proceed to the next step.
Other information
Start: According to agreement.

Work extent: Full time, until further notice with 6 months probationary employment.

Address: Lindetorpsvägen 7, Johanneshov in Stockholm.

Contact information: This recruitment process is conducted by Academic Work. It is a request from Nynas that all questions regarding the position is handled by Academic Work.
Our selection process is continuous, and the advert may close before the recruitment process is completed if we have moved forward to the screening or interview phase.
Client information
Want to know more about Nynas? Take a closer look here or view the video below: