Finnish-speaking advisor within Collections at Nordax Bank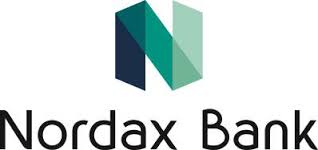 Snabbfakta
Stad:

Stockholm, Torsplan
Omfattning:

Heltid
Typ av uppdrag:

Rekrytering
Startdatum:

As soon as possible
Övrigt:

Fulltime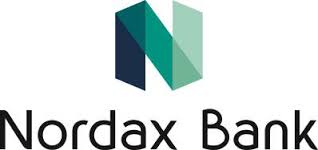 Snabbfakta
Stad:

Stockholm, Torsplan
Omfattning:

Heltid
Typ av uppdrag:

Rekrytering
Startdatum:

As soon as possible
Övrigt:

Fulltime
Har du frågor om tjänsten?
Milly Ellqvist Weidstam eller någon av kollegorna i rekryteringsteamet svarar dig gärna på stn05@academicwork.se. Ange annons-ID i ditt mail: 15090456
Luomalla innovatiivisia ratkaisuja, jotka on mukautettu aikamme elämäntapaan, Nordax Pankki erottuu joukosta. Täysi keskittyminen eteenpäin, mahdollisuudet avautuvat nyt sinulle, joka kaipaat arvokasta työtä. Oletko henkilö, joka on intohimoinen palveluun, pidät tiiviistä asiakaskontakteista ja haluat kerätä kokemusta pankkialalta? Haluatko myös olla osa yrityskulttuuria, jolle on ominaista uusi ajattelu ja tulevaisuus? Silloin suomenkielisen neuvonantajan työ Collections-issa on sinua varten.
Om tjänsten
Job description
Nordax work with creating products and services that are adapted for todays way of living, and they want to create difference by thinking outside the box and challenging the big banks. They have their office located in nice office spaces at Vasastan. Now they are looking for new colleagues who are going to support the work towards the Finnish market. You will be helping clients in the process of improving their economic challenges. It will be your mission to keep Nordax' credit losses on an expected level by helping clients with their economic issues within the frameworks of Nordax' guidelines and policies.
You are offered
A various role in an innovative company, who is changing rapidly
An opportunity to gain valuable experience within the bank sector
To be a part of a team with a lovely culture
Generous benefits such as wellness allowance, occupational pension, as well as shortened workdays during the summer (june-august).
Arbetsuppgifter
Job duties
Collections are managing the requirement process for Nordax existing clients. The goal of this department is to work together with the clients in order to find payment solutions within the policies and frameworks of Nordax' guidelines, as well as the clients' unique situation. Apart from this, you will be handling incoming and outgoing calls with clients who are in a challenging situation in regard to their payments. In these calls you will be assisting clients to identify a functional payment plan, where your goal is to get your clients back on track with their payments.
The role suits you who are passionate about customer service and are customer- as well as business minded. It is important that you enjoy working digitally (mainly through phone), are thorough and have an eye for details. You are driven and effective, and you enjoy working in a rapidly changing environment. In this role the job implicates a fast pace, which brings expectations on good service. Even though expectations are high, Nordax are very responsive towards their employees' needs and they value a working environment of high standard.
You will for example:
Handle Nordax' existing customers expired payments
Advise and together with the client find payment solutions based on the companys' guidelines as well as the clients unique situation
Have daily contact with clients through e-mail and telephone calls.
Administrate and document concerning your calls.
Vi söker dig som
We are looking for
High proficiency in Finnish, both oral and written. You will have daily contact with finnish-speaking customers.
Experience from a service-related job where you have had a lot of customer contact.
You are used to working in different systems.
At least a high school diploma.
Basic knowledge in Swedish and/or English, since you will use it and have internal information and comunication in one of those languages.
To be successful in this role you are thorough, communicative and solution driven. Furthermore, you are service-minded and you are motivated by good results. As a person you are outgoing and an engaged employee with a positive mindset. You enjoy working independently and take responsibility, as well as your cooperation skills are good within the team.
The personal competencies we believe are of importance in this recruitment process are:
Thorough
Responsible
Persistent
Service-minded
Other information
Start: According to agreement
Working hours: Varies from 07:45-16:15 (Saturdays 9-16 may occur)
Extent: Fulltime
Location: The office is located in Torsplan, and you are expected to work from the office
Information about the recruitment process:
Telephone interview with Academic Work
Competency-based interview with Academic Work (digital)
Interview and test with Nordax
Reference calls + decision
The recruitment process is handled by Academic Work and Nordax has requested that all matters regarding the job is handled by Academic Work. If you have any questions regarding the recruitment process, please contact the responsible recruitment consultant Milly at milly.weidstam@academicwork.se
We are working ongoing with the selection, which means that if we move on to the next phase in the process the employment ad may be deleted before the job is filled.
Information om företaget
Abou the company
Nordax Bank is a leading specialist within the bank sector, and they offer responsible loans to 190 000 private clients in Sweden, Norway, Finland and Germany, helping them to make decisions in accordance with their economic status. They have approximately 400 employees and by a centralized business model their operation is fully carried by the Swedish office. Nordax was established in 2003 and since then formed an organization based on wide knowledge and engagement. Since 2019, Svensk Hypotekspension is a part of the Nordax group. Read more about Nordax and their work on their website.