Ericsson is looking for ICT and test environment engineers who wants to be part of the future technology with 5G!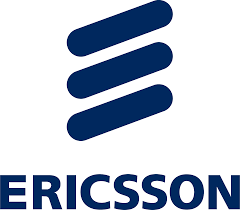 Snabbfakta
Stad:

Linköping, Linköping
Omfattning:

Heltid, 8-17
Typ av uppdrag:

Konsultuppdrag, Full time
Jobbkategori:

Nätverkstekniker/administratör
Startdatum:

As soon as possible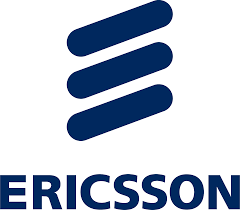 Snabbfakta
Stad:

Linköping, Linköping
Omfattning:

Heltid, 8-17
Typ av uppdrag:

Konsultuppdrag, Full time
Jobbkategori:

Nätverkstekniker/administratör
Startdatum:

As soon as possible
Do you have a great interest in technology and a willingness to be part of a leading company while you get to work with the latest technology? Ericsson is at the forefront of development and is now making a commitment to 5G, where you are given a unique opportunity to play an important role while also being involved in contributing to the future technology! Does it sound interesting? Apply today!
Om tjänsten
Academic Work is looking for five ICT and test environment engineers for Ericsson. In this role, you will be involved from the outset in the development of innovative solutions within the framework of Ericsson's cool mobile venture.
Ericsson strives to have people with different skills and backgrounds in their teams to meet good knowledge exchanges and an opportunity for every person to develop. For this role, new graduates and technology-interested people are sought who, thanks to a cross-functional team, will be given all the conditions for further development in their role and within the company.
This is a consultant assignment. Academic Work will be your employer and you will work as a consultant at Ericsson. The assignment will be full time with a first period of 6 months, with the possibility of extension and recruitment to Ericsson given that all parties are satisfied with the cooperation.
Arbetsuppgifter
The focus is on configuration of test environment, where 5G is an increasing part of Ericsson's business focus. In this role you become an important link in configuration and integration and will, among other things, work with analysis and configuration of various software and hardware solutions for Ericsson's users. Furthermore, you become part of a team with a wide range of competencies where you will be able to share valuable experiences and knowledge together.
For example, you will:
Work with network design, planning and configuration to ensure effective solutions.

Act as technical support for internal as well as external customers.

Configure and integrate nodes and solutions in both new and existing networks.
This role suits you if you enjoy working in teams and has the ambition to develop yourself as well as the team in order to constantly lead the development in the right direction. Furthermore, you have good communication skills and are not afraid to take your own initiatives in order to contribute with the best possible results.
Vi söker dig som
Has studied a post-secondary education in the field.

Have good knowledge of telecom operations (Ericsson) and/or other vendor products.

Have good knowledge of English, both in speech and writing.
It is an advantage if you
Have a good understanding of different operating systems.

Have a good knowledge and experience with Networking, routers and IP.
As a person, you are good at solving various problems, and you do this with great interest and drive. You have a good analytical ability and can draw valuable conclusions from various problems and therefor contribute with effective solutions. In this role you are supposed to come with different suggestions and look outside the box.
Other information
Start: As soon as possible.

Work extent: Full time

Location: Linköping, Sweden

This recruitment process is conducted by Academic Work. The request from Ericsson is that all questions regarding the position is handled by Academic Work

Apply by pressing the "Apply here" button below. Our selection process is continuous and the advert may close before the recruitment process is completed if we have moved forward to the screening or interview phase.

We do not handle applications through e-mail, but if you have questions about the position you are welcome to email us at [lin01@academicwork.se](mailto:lin01 @academicwork.se) and we will answer during office hours. Please write the advert title in the subject and paste the advert link in the mail. For general considerations about your applications/our recruitment process, we are often available in our chat function on our web during weekdays. Feel free to contact us there!
ABOUT US
Academic Work is Home of the young professionals. This means that most of our jobs are relevant for you who are studying at university or has completed your studies and are in the beginning of your career. You can work as a consultant on a specific assignment, be recruited directly by one of our clients through our recruitment service. Find more information on our website www.academicwork.se.
Information om företaget
[Ericsson] (https://www.ericsson.com/en) is a global manufacturer of equipment for building mobile communications networks. With their services, applications and infrastructure - especially in mobility, broadband and cloud - they enable the communications industry and other sectors to do better business, increase efficiency, enhance user experience, and capture new opportunities.