Computer science student to TÜV Rheinland in Lund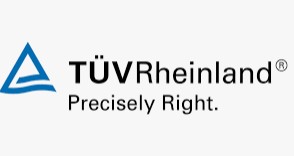 Quick facts
City:

Lund
Extent:

Part time
Type of work:

Temp job
Start date:

As soon as possible
Other:

Part-time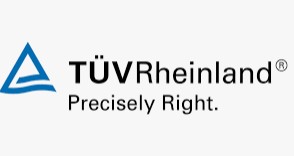 Quick facts
City:

Lund
Extent:

Part time
Type of work:

Temp job
Start date:

As soon as possible
Other:

Part-time
Do you have questions about this job?
Josefine Kühler or a colleague in the recruitment team will gladly answer you on mal07@academicwork.se. Please specify advert-ID in your email: 15089581
Are you an engineering student with a passion for computer sciences? Are you interested in working in a company that is one of the leading international providers of technical services for quality and safety? Then you may want to join TÜV Rheinland in Lund. Apply today as we review applications on an ongoing basis!
About the role
TÜV Rheinland Sweden is part of the worldwide TÜV Rheinland Group. The team at the TÜV laboratories in Lund have more than 20 years extensive experience from testing complex wireless and electronics products intended for the global market.
TÜV Rheinland Sweden is accredited by SWEDAC (Swedish Board for Technical Accreditation) for electrical, electromagnetic, and radio testing.
This is a part-time consulting assignment where you are required to work approximately 2 days a week. There is a possibility to continue full-time after completed graduation given that both parties are satisfied with the cooperation.
You are offered:
A great opportunity to work with cutting edge products and technologies
A comprehensive introduction program
As a consultant at Academic Work you are offered an opportunity to grow as a professional, extend your network and establish valuable contacts for the future. Read more about our offer.
Job duties
As a test engineer you will be working with Wireless and Internet of Things testing, mainly in the area of Home Automation technologies. You will be responsible for wireless radio measurements on various test systems. You will focus on the following technologies: Zigbee, Thread and Matter.
Testing, log interpretation and reporting of test results using support tools
Problem solving and support to customers
Trouble shooting on test systems
We are looking for
Requirements:
You are an engineering student preferably within computer sciences
You like to work in a process defined environment, where the process is controlled by you and other stakeholders
You are fluent in both spoken and written English
You have a good understanding of Zigbee/Thread/IPv4/6
Characteristics we believe you have:
Meticulous
Structured
Cooperative
Miscellaneous
Start date by appointment
Part-time, approximately 2 days a week
Location: Lund
This recruitment process is conducted by Academic Work. Per the request by TÜV all questions regarding the position should be handled by Academic Work.
The selection process does occur on an ongoing basis, and the posting may close before the recruitment process is completed if we have moved forward to the screening or interview phases.
Client information
You can read more about TÜV here!