Application tester to Schneider Electric AB in Lund!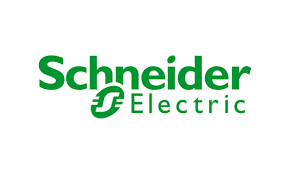 Quick facts
City:

Lund
Extent:

Full time
Type of work:

Temp job
Start date:

As soon as possible
Other:

Full time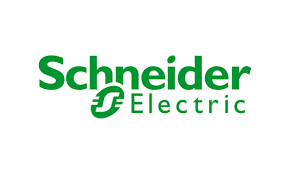 Quick facts
City:

Lund
Extent:

Full time
Type of work:

Temp job
Start date:

As soon as possible
Other:

Full time
Do you have questions about this job?
Madelene Wirmola or a colleague in the recruitment team will gladly answer you on mal08@academicwork.se. Please specify advert-ID in your email: 15089640
Are you dreaming about your next career step within IT/Tech and want to work with application testing in a global company? Schneider Electric drive digital transformation by integrating world-leading processes and energy technologies to enable full efficiency and sustainability opportunities for businesses. If you want to dive into the latest, exciting new technology- Schneider Electric is the place for you!
About the role
Schneider Electric has different levels of support of their products to be able to help their clients solve problems in the best way possible. First point of contact is Level 1 support that handles relatively basic tasks. If this team is not able to find the best solution, it is delegated further to Level 2, Level 3 or finally to Level 4. Level 4 handles the most complex issues and have direct contact with the developers of the products. This is the team of which you would become an essential part of. It consists of 4 employees in USA and the rest of the team is located in Lund, Sweden. Your future colleagues have solid experience in the field, are open-minded and eager to assist one another when needed.
In the role as an Application Tester, you will, with time, become an expert on Schneider Electric's products. While we do not presume that you have enough knowledge about the products when first taking on the role, we do expect to see your curiosity and willingness to learn. Our clients' goal is to give you the theory and practical experience to help you become a super user of their products.
We offer you
A solid on-boarding process at Schneider Electric
A chance to pursue your career in a global company, widely known within the field, with the newest technologies
The possibility to work from home a few days a week when you have become more comfortable in your role
An inclusive work environment that promotes work-life balance
Trust to set your own agenda with the team
A close-knit team always striving to learn new things
The possibility to get a permanent employment at Schneider Electric with time
As a consultant for Academic Work, we offer great opportunities for you to grow professionally, build your network and create valuable contacts for the future. Read more about being a consultant at Academic Work at: Consultant at Academic Work | Academic Work
Job duties
Handle incoming cases and understand which colleague has the most valuable competence to solve them. Have you received enough data to understand which colleague to pass it on to? If not, you investigate further into the case to see where you can find more information.
Be active in daily meeting where they go through all incoming cases. This is where you, together with your team, will set up a plan for the day.
Build your knowledge about the products.
With time, be responsible for all maintenance releases.
We are looking for
We will put a lot of emphasis on the personal qualities for this position, but in terms of technical competences, we believe you:
Have a bachelor or masters degree in relevant field, preferably in software testing/development where you have touched upon most of the technologies/tools listed below
If you do not have experience within software testing/development, our client highly values your academic records and will ask you to share these. Please add these already in your application
Are unimpeded in the English language
While not essential the following are nice to haves as we also work with these technologies:
SW and HW testing with focus on SW
Operating Systems, Windows, linux
Communication protocols, IP, BACNet, zigbee, modbus, MQTT
Docker technologies
Test frameworks
Test Automation
Jira
As a person, we believe:
You are comfortable working in a fast-paced environment, where no day is ever the same.
You are unafraid to say "I don't know" or ask for help.
You are analytical and flexible; there are a lot of things we could do or want to do, but there's only so much time.
You are curious; you keep up with the latest technologies and are always on the lookout for a new solution to an existing problem.
You have great communication skills, as you will be collaborating with collagues in different teams on a global scale
Other information
Start: As soon as possible
Extent: Full time
Location: Lund
Contact information: This recruitment process is conducted by Academic Work. It is a request from our client that all questions regarding the position is handled by Academic Work.
Our selection process is continuous and the advert may close before the recruitment process is completed if we have moved forward to the screening or interview phase.