Application Engineer to IPG Automotive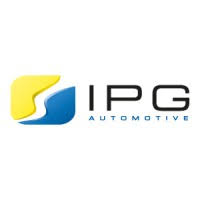 Quick facts
City:

Göteborg
Extent:

Full time
Type of work:

Recruitment
Start date:

According to agreement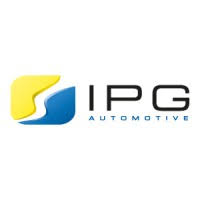 Quick facts
City:

Göteborg
Extent:

Full time
Type of work:

Recruitment
Start date:

According to agreement
Do you have questions about this job?
Åsa Torelund or a colleague in the recruitment team will gladly answer you on gbgj02@academicwork.se. Please specify advert-ID in your email: 15084426
Are you looking for a new challenge in being part of tool development and technical application in the automotive industry? Does working with national and international projects within virtual test driving attracts your interest? Do you also have previous experience within the automotive sector? If so – welcome with your application!
About the role
Founded already back in the 1984 in Germany, IPG Automotive has had quite a journey and growth on the global market. 2019 was the foundation of the subsidiaries in Sweden and today, IPG Automotive are the experts in the application areas of Autonomous Vehicles, ADAS, Powertrain and Vehicle Dynamics in the field of virtual test driving. As a global leader in virtual test driving technology, IPG Automotive develop innovative simulation solutions for vehicle development for customers in the automotive industry.
The team at Lindholmen, Gothenburg is growing and seeking an Application Engineer who can join the company in order to provide customers with software and hardware products that can be applied throughout the entire development process, from proof-of-concept to validation and release. The virtual prototyping technology facilitates the automotive systems engineering approach, allowing the users to develop and test new systems in a virtual vehicle.
IPG Automotive offers you;
Being a part of a dynamic company focusing on quality, efficiency and innovation working in a rapid growth industry and being aligned with an international team practicing collegial spirit and teamwork
Challenging tasks and development opportunities in an international company such as vertical and lateral growth and a wide and interesting area of responsibility in which you can further develop your independent way of working based on your interest
Work on current topics such as autonomous driving, electrified mobility and connected vehicles in combination with virtual test driving combined with involvement in the newest developments of renowned automotive manufacturers
Introduction program and trainings both in Sweden and Germany with IPG Automotive Academy alongside mentorship to provide the best conditions for your career within the company
For more information - see the video:
Job duties
Planning, carrying out and completing client projects on a national and international level
Expanding functions and adapting models for client projects within the context of the ongoing technical progress in the fields of driver assistance and electrification
Preparing and holding technical workshops for industry peers
Continuous knowledge building with regards to customer applications
Analyzing customer processes and requirements as well as developing solutions based on the company's tools by adjusting them to meet customer project requirements
Independently evaluating and analyzing data
Involved in pre-sales activities and Proof Of Concept projects towards new and existing customers
We are looking for
Master's degree or higher, preferably in Mechatronics, Software/Computer or Mechanical Engineering or a comparable qualification
Professional experience in the automotive sector is highly beneficial but not an requirement as well as experience in at least one of the following fields; virtual testing, automotive control units driver assistance systems, sensors, measurement- and/or simulation-technology
Programming skills in Python and C, familiar with both Windows and Linux
Understanding Software architecture, HIL systems, tool couplings, co-simulation (FMI, Simulink, OSI), API's, different communication protocols (e.g. CAN, EtherCAT, FlexRay)
Willingness to travel nationally and internationally
Fluent in English, both verbal and written
Driver's license (B)
This position requires you to have strong problem-solving skills and the ability to work independently alongside excellent communication and teamworking skills alonside the following comeptence skills:
Competence skills:
Communicative
Flexible
Solutions-orenited
Responsible
Client information
For more information about IPG Automotive - click here !